BATMAN FIGHTS DRACULA!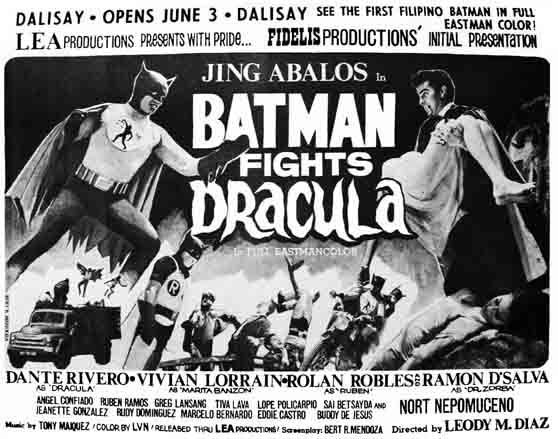 Ad from the long lost bootleg Batman film from the Philippines. Dig the dancing man replacing the bat on Batman's insignia! Lookee Robin's batman mask. Neato!

From VIDEO48 . This guy's site is packed with vintage newspaper ads from the Filipino film industry. Here are a couple of posts on some of the dozens of Pinoy James Bond knock offs. I must not die without having seen Agent Wooly Booley At Ang 7 Bikini, Mr Thunderball or Dolpinger. Go there now, you.